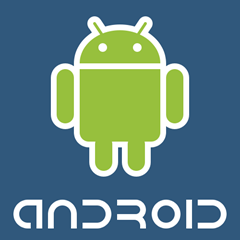 We picked up an article from Fast Company today shoring up rumours of a Google Android powered Tablet PC to be offered by T-Mobile in the US. It looks to be a seven inch slate device. As they say in the article:
Imagine it as a netbook without a keyboard, and then think of the pocket-friendly convenience that the reduced size of such a device would bring.
The massive netbook trend makes a lot of sense for consumers, but not a lot of sense for the bottom line of notebook manufacturers like HP, Lenovo and Dell. Undoubtedly these devices cannibalise sales of regular notebooks, so while the numbers might be up, the dollar figures are probably down. So for that reason, I think smart companies like Google and Apple will stay away from the netbook space.
On the other hand, a useful 3G mobile slate device with a larger screen than a phone would create a completely new space. It is a space in the market where PCs are not generally used, but full PC power is not necessarily needed.
Google are onto something here, because this is the space where Blackberry, iPhone and Kindle will meet. It could be the computer that you use on the train, plane or couch to:
Read eBooks, articles and blogs
Make notes or write articles
Check and send emails
Browse the web
Buy tickets
Find a restaurant
Research a purchase
Get directions
Watch movies and videos without conversion.
UMPCs or MIDs are only inches away from this, but even with a host of devices released at CeBIT 2009 there still isn't a real contender to make a go of this in the Windows camp.
Now to add to the longest running PC rumours in history… the Apple Macbook Tablet.
If you think about it, Apple have produced the most successful slate tablet computer ever already – The iPhone.
With their success in slate computing, and the convergence of netbook hardware and faster 3G networks, the timing might be perfect for Apple to own the UMPC or Mid Tablet PC market as well as the phone market.
Here's what a related Fast Company article said about the timing of a Mac Tablet PC.
But a larger tablet with a touchscreen keyboard, a 3G radio and running the iPhone OS–why not? Apple has already produced viable touchscreen typing software, and it already has an operating system that is low on power consumption and high on performance. A Mac tablet would improve upon the iPhone by enabling multitasking, a bigger screen, copy-paste, and easier typing, making a portable version of iLife (or an adapted version of Amazon's new Kindle app for iPhone) a fully-realized possibility. A full version of Safari would mean a complete Web experience, and Apple's ever-improving battery technology would mean more time on the road. The App Store is ready and waiting for a new generation of full-featured software, and the infrastructure for selling it is in place.
I would add that Apple has a consumer brand, and if you want to sell a consumer product in mind boggling numbers, you need a phenomenal consumer brand attached to it.
If a mid sized Apple Tablet were sold on a cell phone style payment plan we think it would be huge hit with consumers. If it really ever happens, we'll all be hearing about it.
Maybe it will wake Microsoft and partners up to the fact that you can't make a device like a Tablet PC or UMPC, hide it under a rug and expect it to sell. Either way we do expect that Microsoft and co will soon be playing catch up with Google, if not Apple as well in the UMPC category.