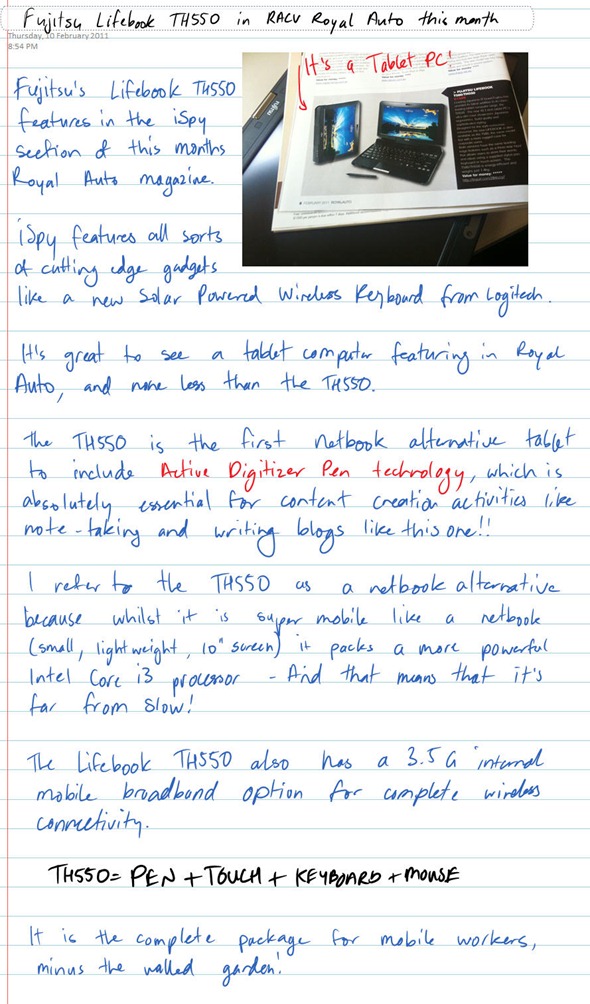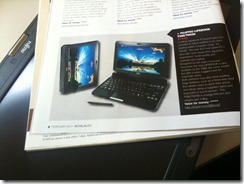 Fujitsu's Lifebook TH550 features in the iSpy section of this months Royal Auto magazine.
iSpy features all sorts of cutting edge gadgets like a new solar powered Wireless keyboard from Logitech.
It's great to see a tablet computer featuring in Royal Auto, and none less than the TH550.
The TH550 is the first netbook alternative tablet to include Active Digitizer Pen technology, which is absolutely essential for content creation activities like note-taking and writing blogs like this one!
I refer to the TH550 as a netbook alternative because whilst it is super mobile like a netbook (small, lightweight, 10" screen) it packs a more powerful Intel Core i3 processor and that means that it's far from slow!
The Lifebook TH550 also has a 3.5G internal mobile broadband option for complete wireless connectivity.
TH550 = Pen + Touch + Keyboard + Mouse
It is the complete package for mobile workers, minus the walked garden!