Seeing the Fujitsu Stylistic Q702 pre-production sample late last year we were delighted to see a new and improved N-Trig pen. Unfortunately when the stock arrived we found that the old N-Trig pen reared its ugly head and was shipping with the Q702.
The good news is that the new N-Trig pen is now available! The new pen features a couple of subtle but important improvements.
A new finer less "clicky" pen tip
Two buttons.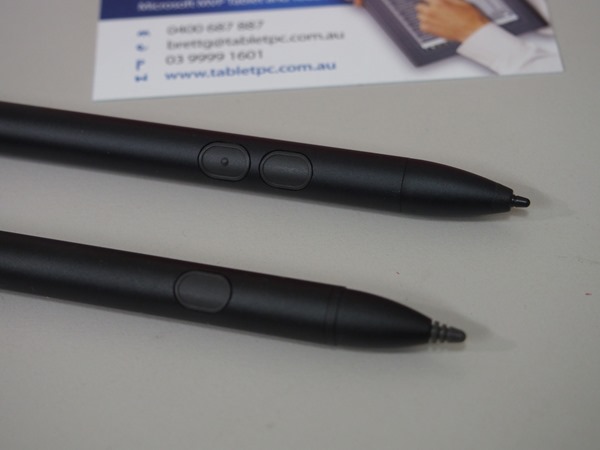 That's it. Simple but effective. The thing is that the Q702 is a near perfect all round Windows 8 tablet. Unbeatable performance, great battery life, unmatched connectivity and features, robust and serviceable design that was all let down by not the best digitizer pen.
The new pen just takes it that much closer to the perfect road warriors tablet.
In the box you'll find the pen, a Quadruple A (AAAA) battery, spare pen tip, pen tip removal tool and a pen tether.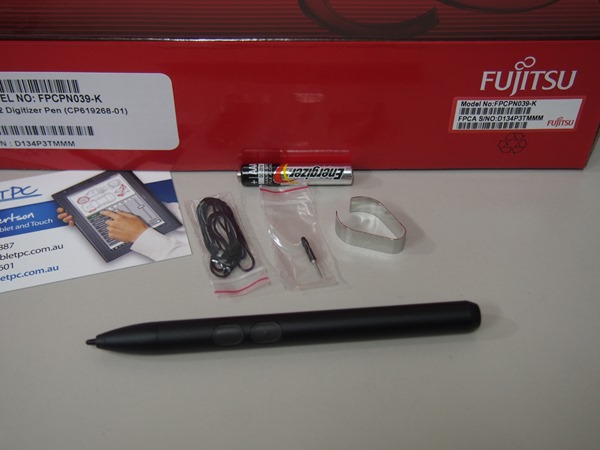 We should also mention that the N-Trig pen fits into the pen bay on the keyboard of the Q702. The pen also works with any other N-Trig tablets such as the Fujitsu Stylistic Q572, Motion CL900/CL910, Dell Latitude ST and many more.
Please check with us for compatibility before you buy! New Fujitsu 2 button N-Trig pen found here.