Here are some up close pictures of the newly available Lenovo ThinkPad Tablet 2 Bluetooth Keyboard and ThinkPad Fitted Sleeve.
This new accessory is both a Bluetooth keyboard and a stand for the Tablet 2.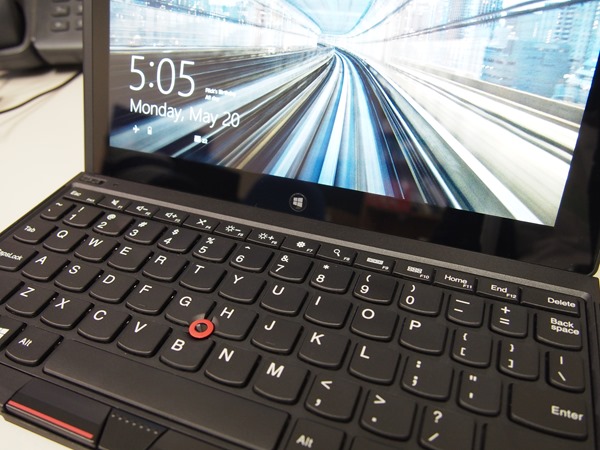 It connects and charges via a micro USB cable as seen below.
A touch based scrolling mouse pointer is located in the centre of the keyboard. This is a much more usable arrangement than the old traditional red pointing stick that has been synonymous with ThinkPad laptops for years.
The keyboard does not physically connect to the ThinkPad Tablet 2, but it does have a pop up kickstand that helps mount the tablet at a usable angle. There's not adjusting this angle though (same problem as the surface kickstand).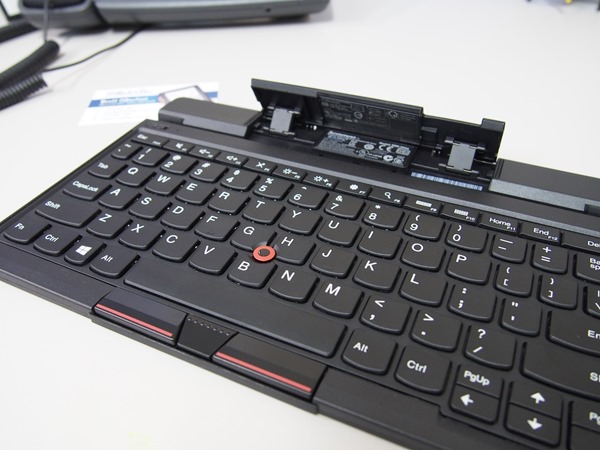 The keyboard fits nicely with the ThinkPad Tablet 2 in this ThinkPad Fitted Sleeve accessory.
Overall a couple of essential and stylish accessories for this very impressive Windows 8 tablet!