Yes, the Motion J3600 is a brutal looking tablet! It is unlikely to be seen in delicate hands. However, it still stands alone in its category as a versatile rugged Tablet PC and it is still a best seller.
Here's why:
The removable Mobile Keyboard that ships with most J3600 configurations makes the tablet do double duty. It can be a laptop, it can be a tablet instantly.
There is a rubberised protective coating on the keys that can easily be removed if you prefer a more traditional keyboard feel.
A series of programmable buttons on the front of the J3600 can be used to easily automate key strokes, run programs, open documents or change settings.
Security is not a hindrance with the J3600. An in built fingerprint reader and smart card reader allow you to bypass the tedium of re-entering your password 20 times a day.
With audio in/out, Ethernet, 2 USB3 Ports and VGA on board the J3600 offers connectivity unlike any other rugged slate.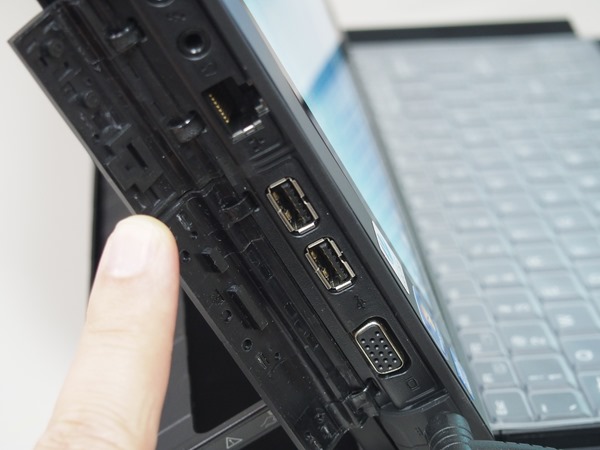 Although PC cards have long been forgotten by the average laptop user they're still in use in rugged and specialist applications. The J3600 is one at the only slates to offer a PC Card slot.
How could we forgot to mention the J3600's performance? Equipped with a 3rd Generation Intel Core i7 processor (i3 and i5 available), up to 16Gb of RAM and up to 256Gb SSD Drives the J3600 sets the bar as high as it goes.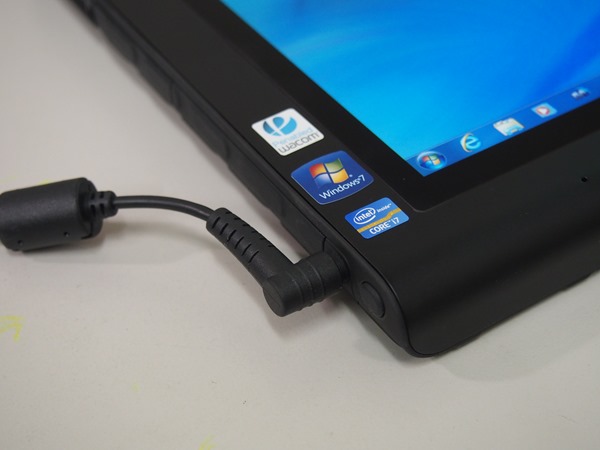 Thanks to the new generation at Intel Core processors the J3600 is kinder than previous models on batteries too. There is two of them on the back and they are hot swappable of course. We expect to see 6-8 hours of real use time from the J3600.
And lastly, as you can see from the last picture, the J3600 is built tough. It has a rubberised anti-slip backing, a magnesium chassis, port sealing (IP52) and Gorilla Glass (pen only view anywhere model only).
The Gorilla Glass screen starts about 2 cm away from the edge at the tablet which makes it for more likely to survive a drop than consumer tablets. It's actually even drop tested on 26 different angles from 4 feet.
So as you can see the Motion J3600 is still one of the finest and most versatile rugged tablets available.
The J3600 is in stock now, so get in before EOFY and call us for a demonstration or quote today.