Motion Computing have released a new video demonstrating their in vehicle mounting solutions for F5t, J3600 and CL910.
A big part of Motion Computing's success in rugged tablets to date is the ecosystem that they have built around the product. Vehicle mounting is one component of that ecosystem.
In vehicle docking solutions facilitate a number of important functions:
Securing the tablet
Ensuring in use safety – Blank IT screen control technology prevents the tablet from being used inappropriately while moving
Charging the tablet
USB connectivity – a keyboard, track pad and printer can be permanently connected to the dock for in vehicle use
Serial Port connectivity (built in for J3600 dock)
Ergonomics.
Here are some photos of an installation the we did in a Ford Ranger 2012 Model for a local council.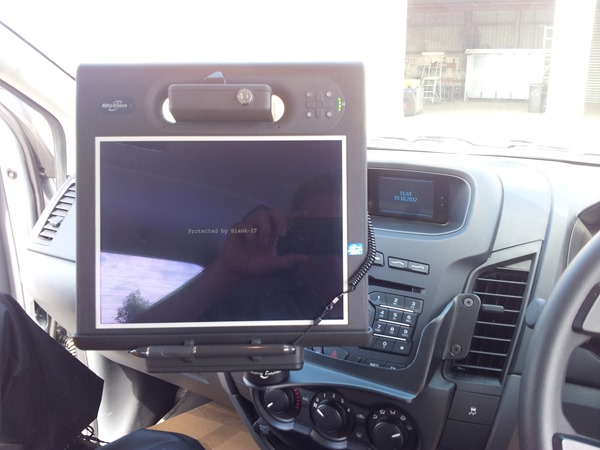 As you can see, the screen is blanked to prevent use while the vehicle is moving. This can be configured to allow certain programs to run – such as a Turn by Turn Navigation system, a job list or a reversing camera.
Australian vehicles that we have installed tablets into include:
Ford Ranger
Ford Territory
Ford Falcon
Holden Commodore
Toyota Hilux
Mercedes Vito
Ford Transit
There are many vehicle mounts designed to suit Australian vehicles. Contact us to find out more.