We've had a lot of interest in the new Lenovo Helix hybrid Windows 8 Tablet. We managed to snap a couple of quick shots of one onsite with a customer yesterday.
Key features of the Lenovo Helix:
3rd Generation Intel Core i5 or i7 processors
Up to 256Gb SSDs
Windows 8 Pro
Hybrid and reversible design allows you to mount the tablet either way on the keyboard
Battery in keyboard
Massive track pad
Here is the Helix undocked.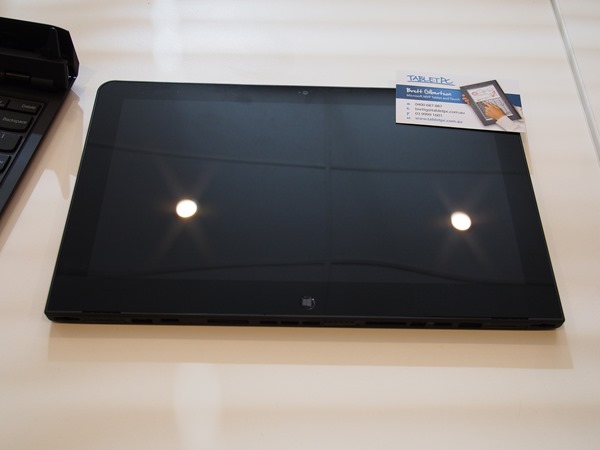 The 11.6" screen is a bit reflective, but the display is bright and runs at Full HD (1920 x 1080).
As you'd expect from Lenovo the Helix is a very slick Windows 8 tablet.
Stock of the Lenovo Helix – Windows 8 Pro – i5 – 3G model is available now for immediate delivery (get in before EOFY).