This week we had first look at the new Z20t from Toshiba. The new Portégé will be a hit with companies looking to rollout a hybrid laptop / tablet replacement device. It will compete directly with other Windows 8.1 hybrids like the Lenovo Helix 2, Microsoft Surface Pro 3 and the HP Elite X2.
In our view the Toshiba comes out on top as a corporate hybrid. Here are some highlights:
Our review unit weighed only 670 grams! Over 100 grams lighter than the Surface Pro 3 (1.4Kg with the keyboard attached).
12.5" Screen – 1920 x 1080 – No screen scaling issues!
7-9 hour battery life and double that with the keyboard.
VGA, HDMI, Ethernet and USB 3 ports on board make the keyboard a perfect docking station.
Wacom Active Digitizer Pen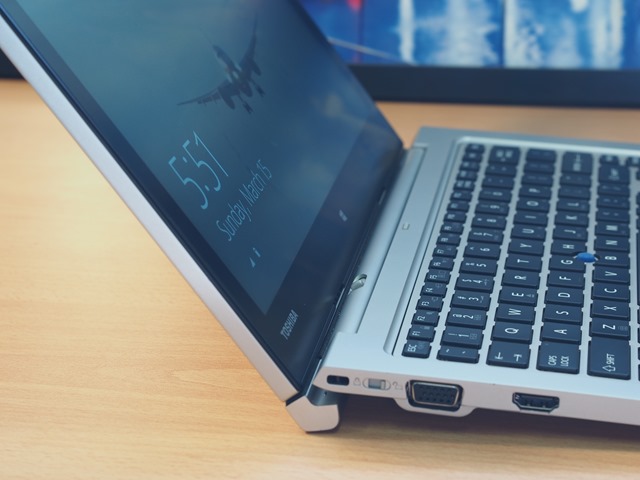 The keyboard offers VGA and HDMI connectivity and features it's own battery – effectively giving the device up to 2 days of run time.
The keyboard breaks away revealing an extremely lightweight, thin and powerful tablet. But thanks to the Intel Core M processor (5th generation Broadwell) there is no fan and no cooling vents!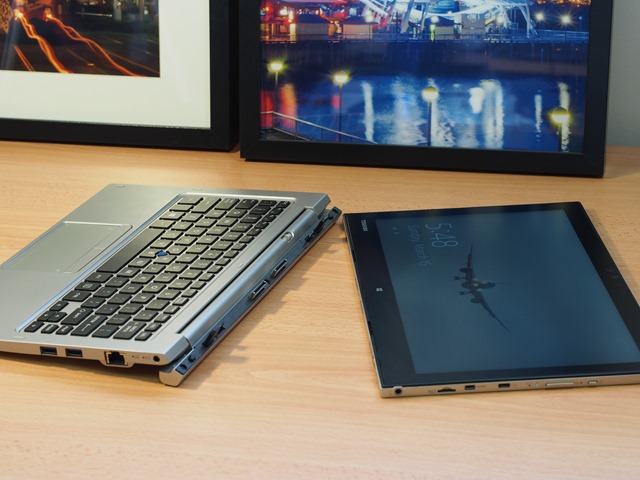 The tablet can be mounted backwards on the keyboard for companion or presentation use.
Ethernet and USB 3 ports on the keyboard. MicroSD, Micro HDMI and Micro USB on the tablet.
Contact us for a demonstration or information on the Toshiba Portégé Z20t.