After many weeks of trying, we've finally got some rugged cases for the Surface Pro 3 in stock! This one comes from a company called elegant packaging and the key feature that sets is apart is the shoulder strap.
Elegant Packaging have been making cases like this for many years (over 10 that we know of), so they know what works. The materials are extremely tough and durable.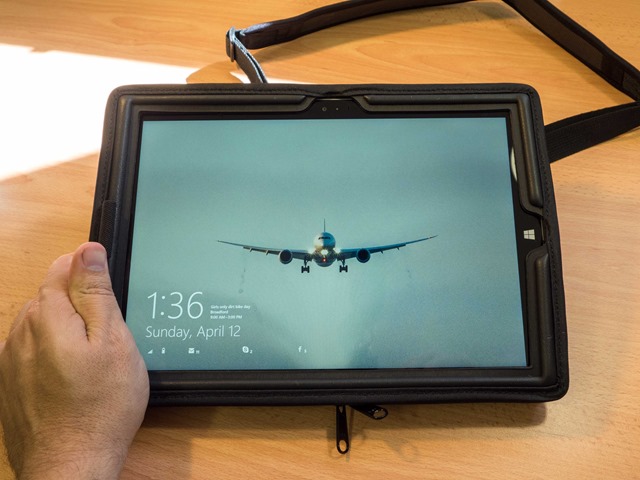 This case offers a lot of edge protection.
The integrated "X-Strap" makes using the tablet for long periods in the field easy. The harness points and included shoulder strap make carrying the tablet around easier. 
The Elegant Packaging Rugged Case for Surface Pro 3 can also be used with the Four Point Harness for fully hands-free work.