We reviewed the new Surface 3 last week and we were very impressed. The new non-pro Surface 3 is designed for students and home users, but we were interested to see how it would work in a typical office scenario.
The Surface 3 has an Intel Atom processor on-board, rather than the Intel Core processor that comes in the Surface Pro 3. But unlike its predecessors – Surface RT and Surface 2 – the Surface 3 is able to run standard desktop programs as well as Microsoft Store apps.
Early generations of Atom powered tablets were sluggish at the best of times, but the new Atom in the Surface 3 is a quad core processor with impressive performance. Take a look at the video to see more:
Be aware that the retail version of the Surface 3 comes with Windows 8.1 (not Pro, in keeping with the theme) and a 1 year subscription to Office 365 Personal. The corporate model (only available from corporate Surface resellers) comes with Windows 8.1 Pro, but not the Office 365 personal subscription.
A 4G version of the Surface is expected to come to Australia some time later this year.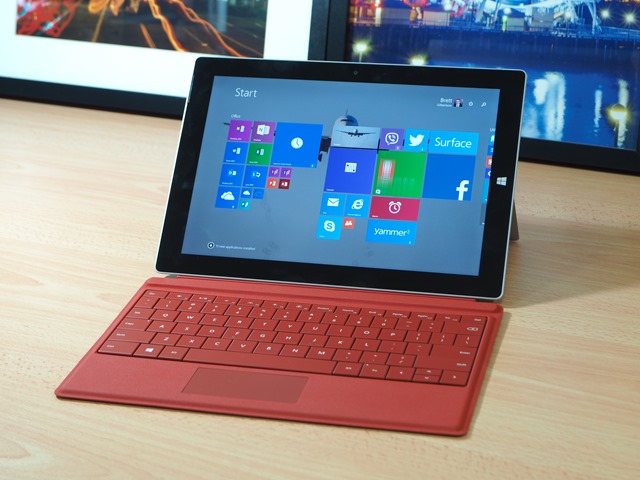 In the meantime, for a demonstration or to discuss the Surface 3, please contact us. If you are looking for Surface 3 accessories and cases, you can find our range here.