As you all know, the Aussie dollar is really suffering at the moment, causing Tablet prices to go up.  We were fortunate enough to grab some stock at the old prices and have them ready and waiting to ship out to you!
Motion F5m Rugged Tablet
The Motion F5m is a Rugged Windows 8.1 Tablet with a 10.4 inch LED backlit screen with Gorilla Glass. It offers excellent outdoor viewability along with 10 point touch and the Wacom Active Digitizer Pen.  Stay connected and productive with ultra-fast 4G/LTE mobile broadband connectivity – built into the F5m.  With over eight hours of battery life and a hot-swap battery feature, the F5m supports your longest work days.
Currently in stock:
Motion F5m Tablet i7 16GB RAM 256GB SSD 4G
Motion F5m Tablet i7 8GB RAM 256GB SSD 4G
Motion F5m Tablet i7 4GB RAM 128GB SSD 4G
Motion R12 Rugged Tablet
Motion Computing's R12 tablet is designed for serious go anywhere, be everywhere mobile professionals. The Motion R12 is powerful, rugged and part of a complete ecosystem that allows you to be truly productive.
Brilliant outdoor viewable 12.5" Full HD Display with protective Gorilla Glass.


Currently in stock:
Motion R12 Tablet i5 8GB RAM 256GB SSD 4G
Motion R12 Tablet i5 4GB RAM 128GB SSD 4G
Motion R12 Tablet i7 8GB RAM 256GB SSD 4G 

* Get in quick to receive a FREE R12 Handle with your tablet
Free training from the Tablet PC experts
A fully fledged slate tablet computer like the Motion Computing F5m offers an unprecedented depth of functionality to make your life easier and more productive.
But how do you make sure you're getting the most out of your Tablet PC?
Tablet PC offers you free onsite training on the F5m and R12 Tablet PC.  Conducted by Tablet PC experts in capital cities around Australia – exclusively to Tablet PC customers.
We're also on hand to help you to find solutions to your Tablet PC questions.  We have the answers to that and hundreds of other Tablet PC questions, and we offer them to Tablet PC customers at no extra cost.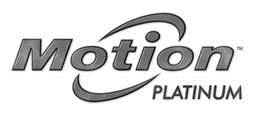 Tablet PC has been awarded Motion Computing Platinum Partner Status in Australia – the highest available – in recognition of providing a premium customer experience for Motion Tablet PC Customers; achieving the highest Motion Tablet PC sales in Australia year after year; and our commitment to business grade Tablet PC Solutions for mobility, which include hardware, software, training and connectivity.