Sharing annotated images has never been easier with the latest version of Windows 10. Furthermore, you can share a video playback of your annotations. It's as easy as 1, 2, 3!
Step 1: Open your image in the Photos app
The Windows 10 Photos app should be the default image viewer. So you can double click on your image to open it in Photos. If your image doesn't open in the Photos app, right click on your image and click "Open with", "Photos".
Step 2: Start writing
Make notes and annotations on your image. Perhaps you're giving feedback on a new website design. Or, maybe you're collaborating on another visual project with your team. Whatever your reason for drawing on a photo, annotate it your way by customising your pen colour and thickness.
Don't have a digital stylus? No problem! You can still draw on a photo with your mouse. Or, you can even draw with your finger (if you're using a touch screen device). Just go to "Edit & Create" and select "Draw". In other words, anyone can get creative with Photos. Use whatever tool you have at hand.
Step 3: Save and share your work
Finally, save a copy of your image to your desired destination.
In addition, press the play button underneath your photo to watch a video of your ink replay. The keyboard shortcut is Ctrl + Spacebar.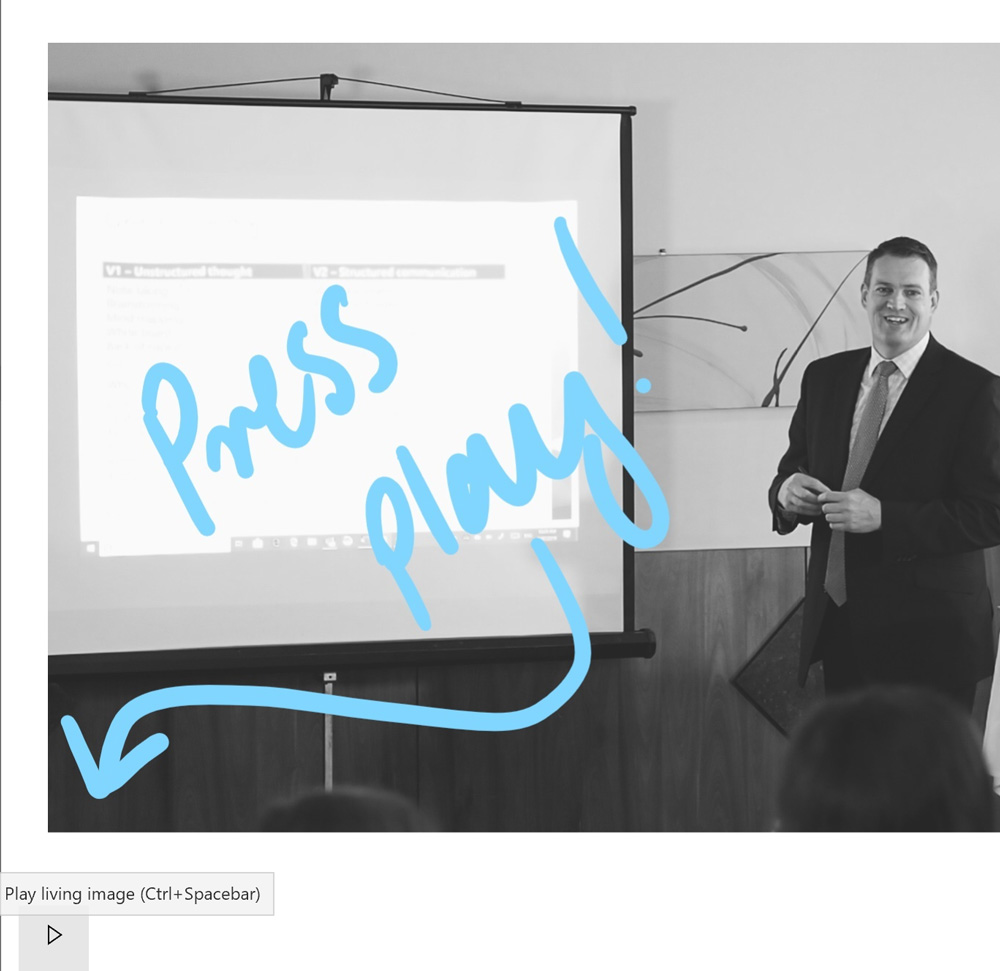 Or if it's a collaborative piece, why not share your annotated photo or a video of your ink with your colleagues? As a result, you'll not only spark stronger relationships with colleagues, but you'll increase the creativity of your whole team.
Watch more of Tablet PC's content
So, you're more of a video person? Great! Click here to watch our video on this topic. What's more, if you have a Windows 10 device and want to know how to use your device more effectively, head to oztabletpc's YouTube channel now. Browse our videos and if you like what you see, subscribe for more. Oh, and don't forget to click the bell notifications so you never miss our weekly tips.