A new Surface Pro was announced recently. The Surface Pro 7 Plus for Business! So what's plus about it, and what does it mean for the Surface Pro line?
What is Surface for Business?
The Surface Pro for Business line is not new. We've unboxed and reviewed the Surface Pro 7 for Business as well as the Surface Pro X for Business. They come in a brown, recycled cardboard with minimal packaging.
They have the serial number and details on the outside of the box. And they come with Windows 10 Pro, better warranty and with some IT friendly security and configuration options that are different to what you get on Surface Pro at retail.
What's so "plus" about the NEW Surface Pro 7+?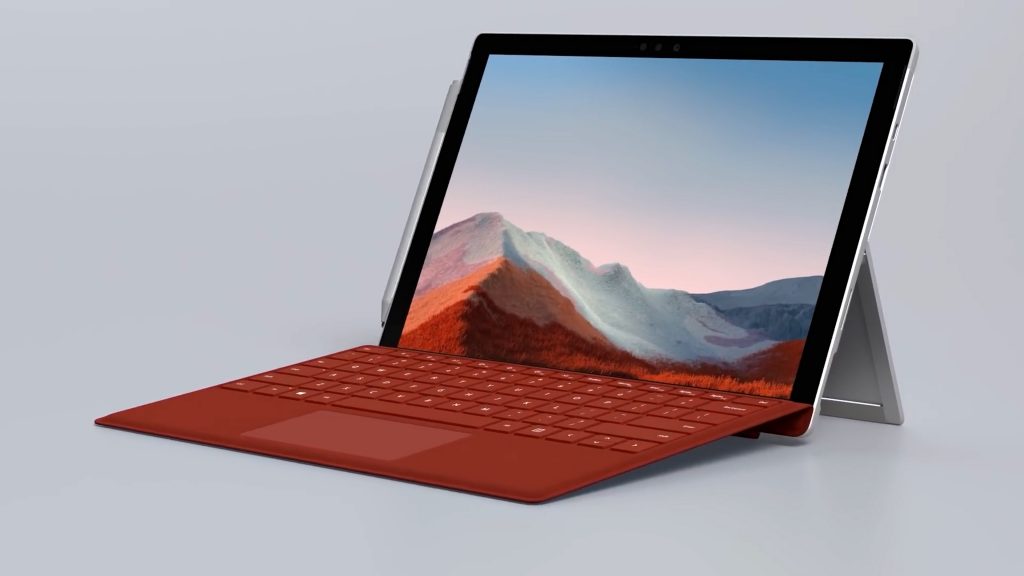 But this new Surface Pro 7 Plus is a Business model upgrade only. The existing Surface Pro 7 will stay in retail shops. At least for now. That doesn't mean that you can't buy it! You just have to find a Surface commercial reseller to buy it from. And there are plenty of those – like us if you're in Australia!
What's new in the box might not impress the average retail shopper. But it sure has big implications for Microsoft's business and government customers.
LTE, physical SIM slot & eSIM
Firstly, there is LTE Advanced – available as an option on the i5 models of the Pro 7+. At last, we have a intel powered Surface Pro with LTE again.
I loved the Surface Pro 2017 LTE. It was so handy to have an always on connection on a such a mobile, work anywhere device. Granted, this is not a 5G device. But LTE advanced is way faster than the average broadband connection, at least here in Australia. So it's plenty fast enough for video calls, streaming and keeping your files in sync.
For reference, this Surface Pro 7+ uses the Qualcomm Snapdragon X20 LTE Modem. That has a peak download speed of 1.2Gbps and 150Mbps upload. So it's no slouch.
Back in 2017 we used to travel a lot, and having fast always LTE on was a huge mobility advantage. And hopefully within the lifecycle of this device, we might get back to being mobile again! But even if we don't it'll be a good backup for working from home!
The Surface Pro 7+ LTE version comes with a physical SIM slot and an eSIM. So you can get online pretty much anywhere in the world. And this Surface Pro can automatically be assigned a data plan by your IT department. Even without them ever touching the device! All thanks to its eSIM.
It is worth noting that the SIM card slot on the Pro 7+ LTE models replaces the micro SDXC card reader. But that is unlikely to be a major problem for business customers. You can always use a USB-A to Micro SD adapter to get around that.
Removable SSD
And that leads me to the second feature. This might not impress the average retail shopper, but has huge implications for Microsoft's business and government customers. A removable SSD.
Over the last 6 years I've worked with many organizations that have significant Surface Pro fleets. In the government sector, the Surface Pro could be problematic. Why? Because you could not open it up and remove components like the SSD.
An Australian federal government agency that I worked with could not send them offsite for repair. So they would destroy their faulty Surface Pro devices. It was very wasteful, and unfortunately they ended up forced to use another device.
But this simple little hatch could put the Surface Pro back in the hands of a customer like that, because the IT department can now make sure that sensitive data never leaves the building!
Apart from that little hatch on the back, you'd be hard pressed to notice the difference between the Pro 7 and the Pro 7+. The screen is the same size, as are the bezels. The touch screen and digitizer have been compressed and upgraded to save space internally, leaving room for a slightly bigger 50 Watt Hour battery. But the inclusion of the USB-A Port seems to dictate that the overall chassis remains the same. Maybe they'll let the USB-A Port go on the Pro 8.
Same on the outside, different on the inside
The lack of chassis changes is good news for business customers. This means pens, keyboards and docks will remain compatible and interchangeable with the Pro 7+. In fact, with earlier models going back all the way back to Pro 4.
Internally though, things have changed a bit. The motherboard has been flipped to accommodate the removable SSD. There is a new and improved thermal cooling system and the newer 11th generation Intel Core Processors.
There are i3, i5 and i7 options. The i7 model can now come with 32Gb of RAM, up from 16. Microsoft are claiming up to double the performance with these new chips, and significantly better battery life. The previous model tended to struggle under the load of back to back Teams calls with screen sharing. That was due to the inefficient Electron App Framework that sits underneath Teams. So a little more performance would be a very good thing.
And of course, the Pro 7+, like it's predecessors comes with the same exceptional quality webcam and dual mic setup, so if the performance on a video call can match that of the ARM powered Pro X we will be very happy!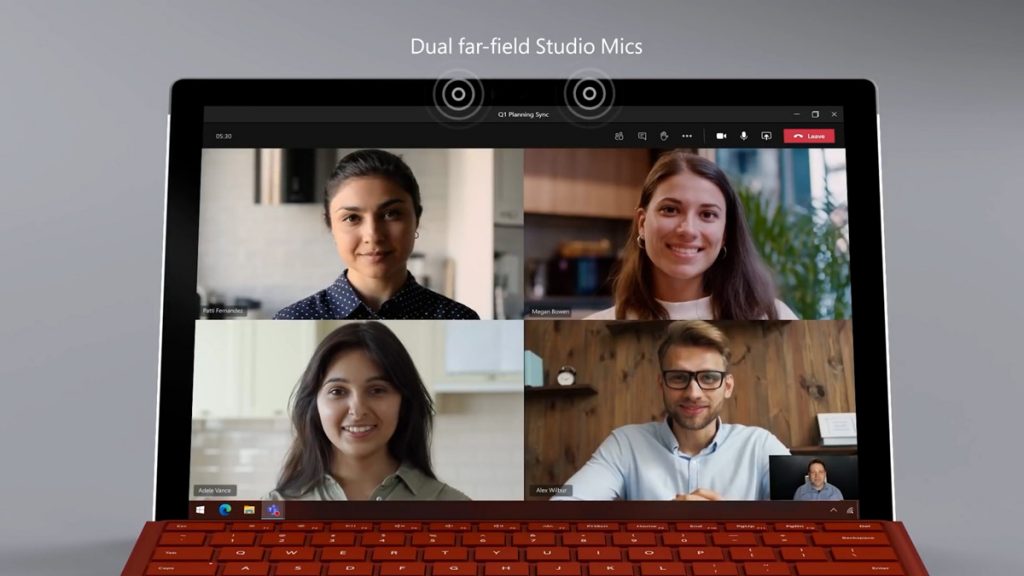 Also like it's predecessors, the Pro 7+ will charge in around 2 hours flat – and it'll charge to 80% in under 1 hour. It can also be charged with industry standard PD charging over USB-C which is super handy!
So that's the new Surface Pro 7+. It's not the Surface Pro 8 that enthusiasts might have been hoping for. However, that is certain to be on the way sometime this year. If you haven't already, subscribe to our Youtube channel and stay up to date with everything Surface.