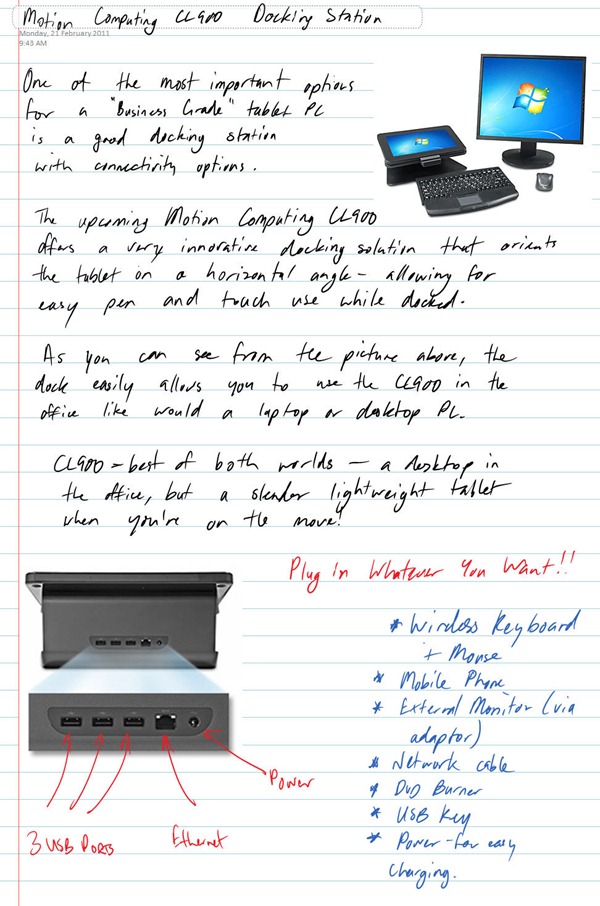 One of the most important options for a "Business Grade" tablet PC is a good docking station with connectivity options.
The upcoming Motion Computing CL900 offers a very innovative docking solution that orients the tablet on a horizontal angle – allowing for easy pen and touch use while docked.
As you can see from the picture above, the dock easily allows you to use the CL900 in the office like would a laptop or desktop PC.
CL900 = best of both worlds – A desktop in the office, but a slender lightweight tablet when you're on the move.
Plug in whatever you want:
Wireless keyboard and mouse
Mobile phone
External Monitor (via adaptor)
Network cable
Power for easy charging
DVD Burner
USB key
More on CL900 soon…