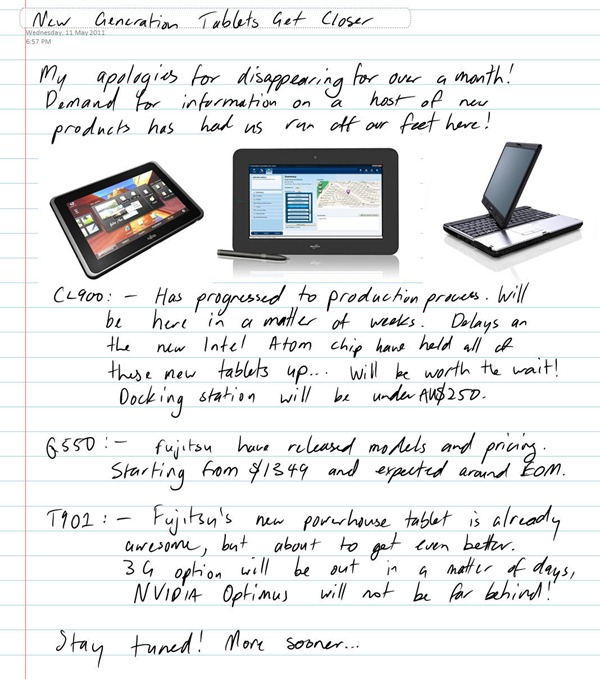 My apologies for disappearing for over a month! Demand for information on a host of new products has had ns run off our feet here!
CL900: – Has progressed to production process. Will be here in a matter of weeks. Delays on the new Intel Atom chip have held all at these new tablets up. Will be worth the wait! Docking station will be under AU$250.
Q550: – Fujitsu have released models and pricing. Starting from $1349 and expected around EOM.
T901: – Fujitsu's new power-house tablet is already awesome, but about to get even better. 3G option will be out in a matter of days, NVIDIA Optimus dedicated graphics will not be far behind!
Stay tuned! More sooner…