We've previously reviewed the Windows 10 Your Phone app. If you have an Android phone, then you'll definitely want to check it out! Your Phone allows you to grab photos directly from your phone, send messages, and check notifications. You can even make calls from your phone through your PC via Bluetooth. It's very handy when you don't have your phone at the desk – which I highly recommend if you want to get things done without distraction.
If you have a Samsung Android phone, or a Surface Duo then you're in even more luck because Samsung and Microsoft have worked very closely together to create some pretty cool capabilities. And in this post, I'm going to demo a feature called Apps.
Mirror your phone screen
For some time we've had the ability to mirror our phone screen in the Your Phone app. That allows me to effectively remote control my phone using keyboard, mouse or touch.
Your Phone Apps
But with Apps, Your Phone introduced the ability to virtualize or mirror individual apps from your phone to your PC. So now, for example, I can run the Amazon app – from my phone on my PC, but I can also run the Ebay app at the same time. And it doesn't stop there, I could open up another app, and another app… And I can have them sitting side by side on my PC, while the phone screen is doing something else. That's something you can't even do on your phone directly!
Thanks to Your Phone's virtualization, I can treat apps as though they were installed on my PC. I can pin the app to my the Taskbar and the Start Menu directly in Windows. It launches pretty quickly and it runs very smoothly, I can even copy and paste text between the phone and the PC, and in some cases even files.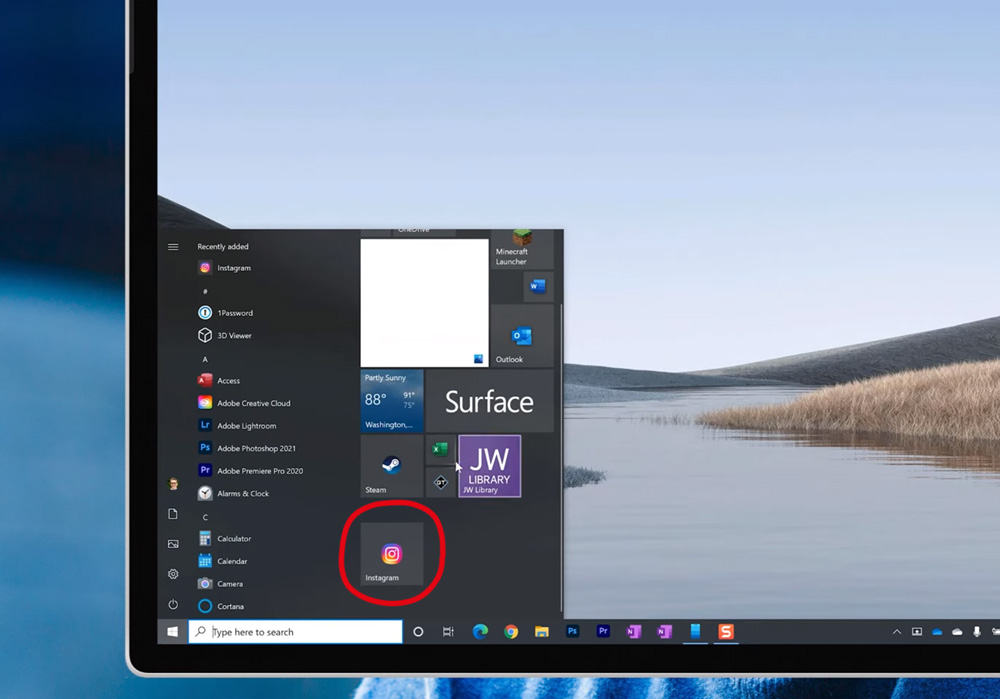 Screen mirroring and Apps in Your Phone relies on you being on the same Wifi network with your phone. That means that your phone can typically be around 30 meters or 100 feet away depending on your Wifi network.
There are still a few limitations however. The apps retain the same orientation and sizing that they would have on the device. I have a Galaxy Note 10 Plus, so the apps are currently limited to that 19:9 screen ratio. Further, they only work in Portrait mode, no matter which way I orient me phone. It would be cool if they were able to be resized, and I'm sure we'll see that in future.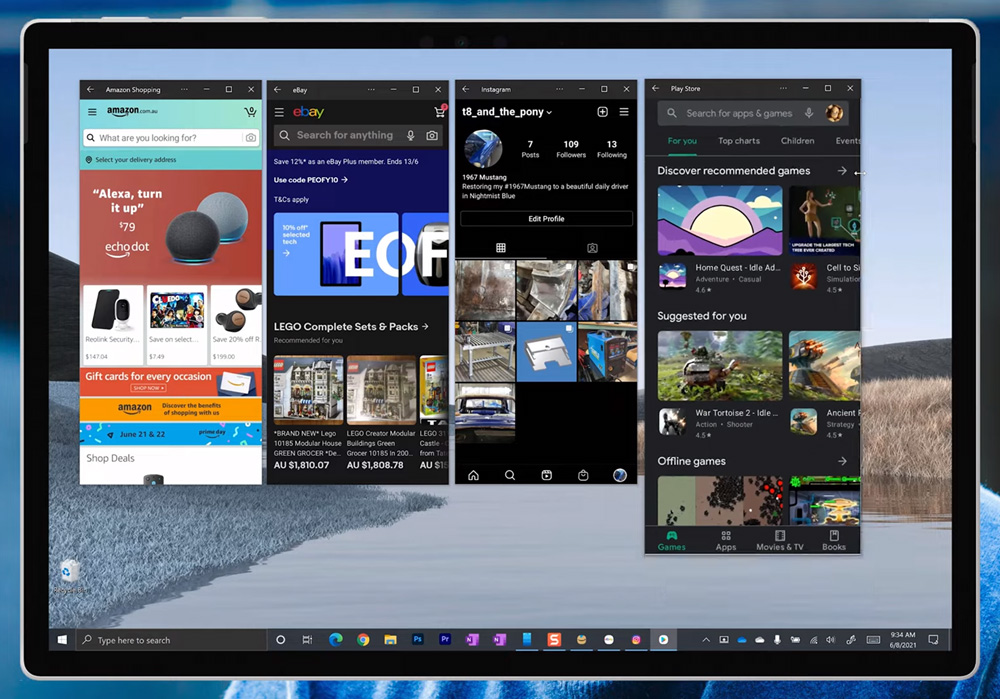 What phones work?
If you're wondering if this will work with your phone, you can scroll through the compatibility list here. Currently it is limited to a fairly good list of Samsung phones and the Surface Duo. Hopefully these features will reach other Android phone manufacturers soon, as they take the time to build these features into their devices.
But if you have an iPhone, unfortunately Apple deliberately prevent you from doing pretty much anything with your phone on a PC. You can share a web link between your phone and PC, but that's about it. They want you to buy a Mac instead, and well… If you follow this blog you already know what I think of that!